10 best form plugins
for WordPress in 2023
Beginners May Not Have Heard About Them Before
Website forms are crucial for capturing new leads, receiving emails from website visitors, collecting payments, and getting feedback from clients. Creating a form can take a lot of time and effort and often requires knowledge of coding. A form builder plugin can help you create a great form in minutes very conveniently.  
In this article, we will discuss the 10 best form builder plugins for your website. We have tested them and analyzed thousands of online reviews and data points to dig out important details about each plugin. We will discuss their features, pros, and cons, so you can easily choose the best wordpress plugin for forms.
1. Stylish Cost Calculator
- The Best Payment Form Plugin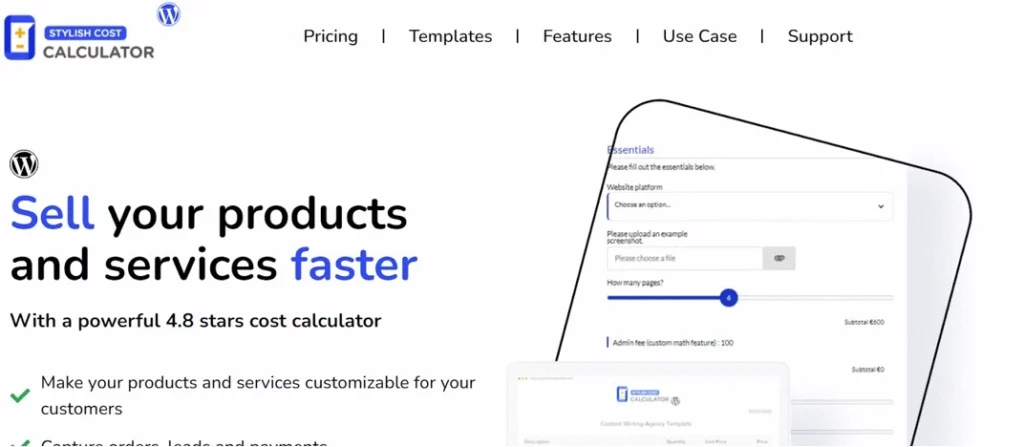 Stylish Cost Calculator is one of the smartest WordPress form plugins for receiving payment and sharing quotes. When embedded on your website, this WordPress form plugin offers customers or clients customized and instant quotes. Based on user input, this calculator plugin can generate quotes immediately. It can automatically convert between currencies after detecting your lead's location. It comes with conditional logic functionality, language translation, WooCommerce integration, PayPal compatibility and a drag-and-drop interface for easy calculator creation, coupons and discounts.
The dedicated customer support team is available 24/7 to rectify any issue that you might be experiencing. There's a free plan with limited features.

It is a user-friendly plugin. You can build a whole new form in a few minutes.
Some other features of Stylish Cost Calculator that make it a great choice are:  
No-code builder
Conditional Logic
Drag and drop form builder
Custom Math
Variable Math
Pricing discounts
Pre-built templates available in the library
Lead Generation
Live currency conversion
Integration with PayPal and Stripe 
Premium: $99 yearly for a site. 
Agency: $249 yearly for 25 sites 
Easy to set up.
This form builder allows you to create payment forms very easily.
Robotise business processes.
Great customization options
Convenient lead generation and management
24/7 customer support
2. User Feedback
- The Best Survey Form Plugin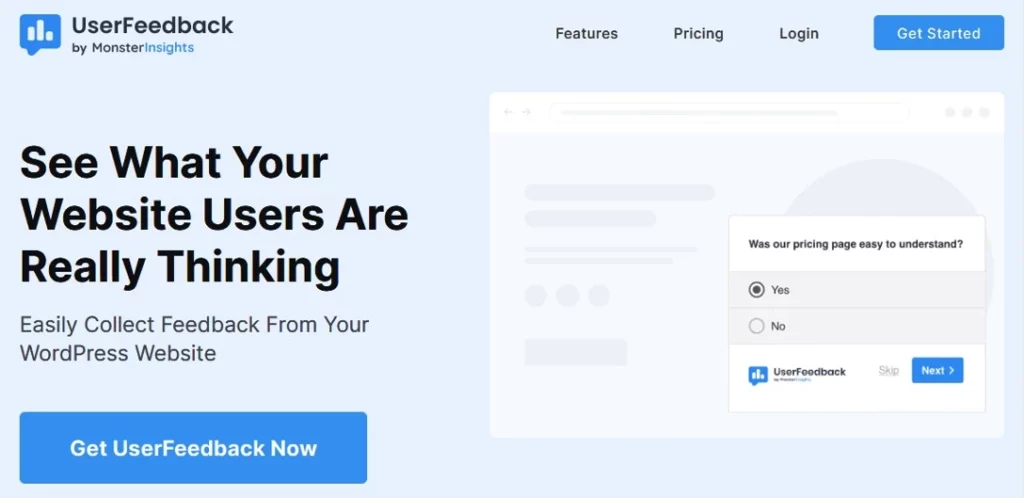 Survey forms give you an insight into your customer's thoughts and mindsets. Running a survey form on your website can help you understand what your customers expect from you. This way, you can make improvements in your business. One of the best ways to create a survey form is to use a plugin.
A good WordPress form plugin for creating surveys allows you to create your forms fast, without the need for code or technical knowledge. It will allow you to embed your questionnaires in your WordPress site conveniently as well as send them to other users on social media and many other online places.
When looked at from this perspective, the User Feedback plugin stands out. It is the best WordPress form plugin for creating surveys. 
This WordPress form plugin has pre-made templates, star ratings, scales, and NP surveys which help in collecting feedback from customers.
It is very easy to use and customizable; you can easily create a questionnaire in minutes. 
This plugin gives you the feature where you can easily track the customer's responses in google analytics, and you can easily access reports on WordPress.

UserFeedback provides you with various kinds of templates for different types of surveys.
Conditional questionnaires and surveys
Unlimited questions 
Straightforward reporting
Custom pop-up appearance
Comment boxes
Google Analytics integration
Targeting page level
Elite package
$149.50/ year
You can use 25 Sites
Unlimited Surveys
Unlimited Responses
Unlimited Sessions
Advanced Access Control
Client License Management
WordPress Multisite Support
Premium Support
Pro package
$99.50/ year
You can use 5 Sites
 Unlimited Surveys
Unlimited Responses
Unlimited Sessions
Schedule Surveys
Device Targeting
Randomize Answers
Survey Redirects
Enhanced Notifications
Priority Support
Plus package
$49.50/ year
You can use 1 Site
Unlimited Surveys
Unlimited Responses 
Unlimited Sessions
All Question Types
Comment Boxes
Custom Branding
Premium Templates
Page-Level Targeting
Export Results
Standard Support
Very fast and easy to install
Increased product marketing, sales and conversion rates with the help of feedback from customers regarding your products
No coding or developer needed
Witness the Power of Stylish Cost Calculator Live!
3. Contact Form 7
- The Best Contact Form Plugin

A contact form is a smart web-based form published on a website. A user can easily fill it in and submit it to send a message to the business owner. When a contact form is filled in and submitted, an email message is generated to inform the site owner about it. 
A good WordPress contact form plugin should have a drag-and-drop builder to create a responsive form. It should also have advanced functionality like conditional logic, multi-page form support, entry management, and email marketing integration.     
We tested several contact form plugins, but the one that stood out was Contact Form 7. It is a popular WordPress form plugin for WordPress. It allows to management multiple contact forms. You can customize the forms and the mail contents with a markup. The form supports Ajax-powered submitting, CAPTCHA, Akismet spam filtering, and so on.
This plugin creates simple and effective contact forms for your blog.
Multiple contact forms can be handled on the same site.
It also integrates with Akismet spam filtering. 
You can customize your forms and add fields and styles. 
The plugin provides CAPTCHA and Ajax submitting.
This efficient and easy-to-configure plugin can be used by everyone, whether you are running a business or a personal blog.
Single site – $39.00
5 Sites – $59.00
25 Sites – $89.00
It is the best free option for WordPress.
It offers easy installation and configuration.
This plugin lacks drag and drop function
4. WPForms
- The Best CRM Connected Form Plugins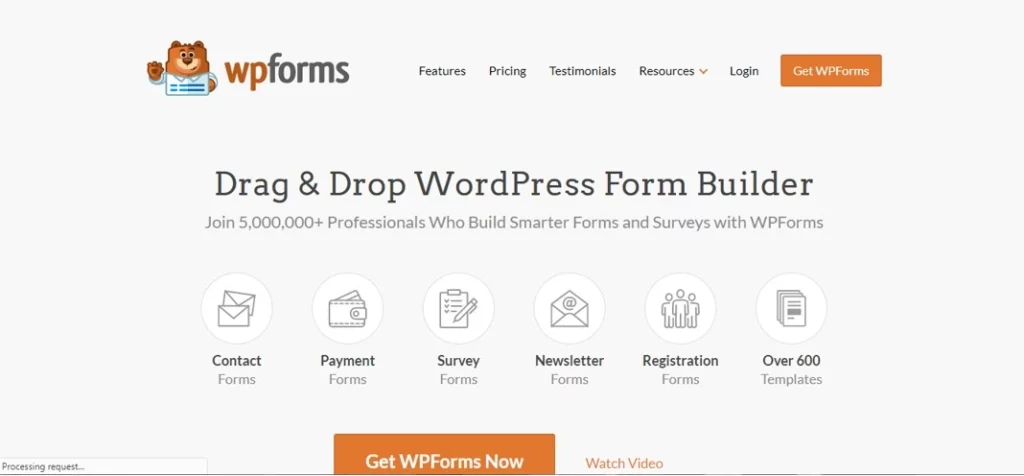 CRM plugins allow you to place a form on your site and then route entries to a separate platform. There are several CRM plugins available for WordPress, but the one that has made it to our list is WPForms. 
This form plugin for WordPress allows you to integrate Hubspot and Salesforce with your website. You don't even need to write a single line of code, and you can easily send the contacts and leads directly to your CRM from the website form.
This plugin has anti-spam, honeypot and Google's reCAPTCHA. 
WPForms provides multiple security features, which include a country filter, a keyword filter, and an allowlist filter. These filters are so beneficial as they restrict unwanted form submissions.
600+ customizable templates are also available.
A variety of templates to create complex forms for different purposes. 
Convenient drag and drop feature 
Various input fields.
Other features like section dividers and HTML blocks also help in creating forms of your choice.
WPForms has four pricing plans, which include:


Basic Plan – $39.50 per year
Plus Plan – $99.50 per year
Pro Plan – $199.50 per year
Elite Plan – $299.50 per year.
It offers high optimization for web and server performance.  
The free version only has a handful of features. All the advanced and intelligent features, like multi-page forms and conditional logic, are not available in the free version.
5. Wisepops
- The Best Pop-up Forms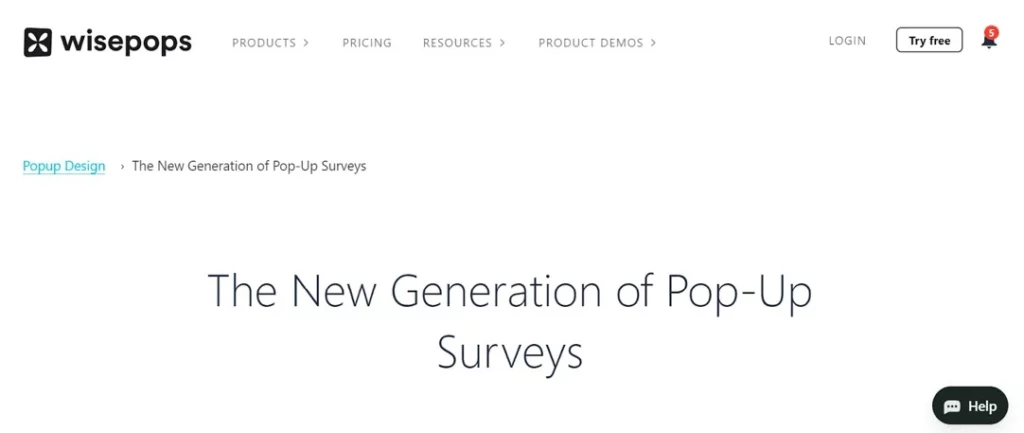 A pop-up form is a small window that appears or pops up while browsing a website. It is used for advertising or collecting leads. A good pop-up form helps you to build your email list, collect feedback and share sales promotions. 
The pop-up form plugin that has made it to our list is Wisepops. It allows you to create striking pop-up forms for WordPress website, lets you set who will see them, where and when. It also allows you to track your results and improve your performance.   
Amazing discount codes
Pop-up editors
Pop-ups are shown at specific times.
More than 60 templates which include sales, cart recovery, spin-to-win, surveys, discounts, list building
HubSpot, Salesforce, MailChimp, Klaviyo, and Zapier integrations
Cheapest Shopify Plan: $49/ month
For growing businesses: $79/mo and a $149/mo plan
Annual subsçription gives two months free
Simple dashboard
Nice templates
5-star rating
Easy automation makes users receive thousands of emails
No lower cost option for infrequent users
Witness the Power of Stylish Cost Calculator Live!
6. Eventbrite
- The Best Event Registration Form Plugin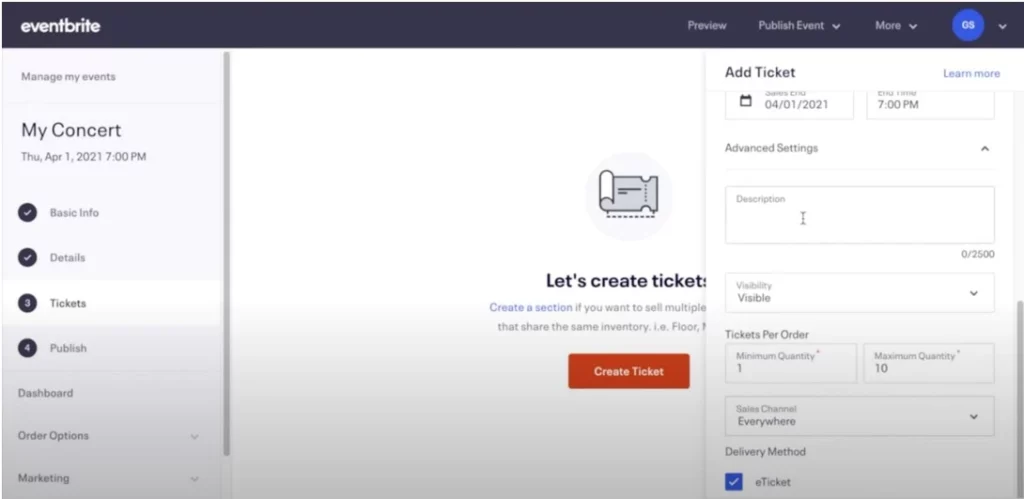 An event registration form plugin offers you comprehensive features to manage event registration and payment collection through PayPal, Stripe or direct payment. Attendees fill in a form to provide all the details the organizers need. 
Eventbrite is an outstanding event registration form plugin. Whether you have a charity function, classes, events, or business conferences, use this plugin to create smart forms. 
You can create digital tickets for both free and paid events by using the event registration feature. Just enter all the basics about the event, such as title, type, and category, and your tickets are ready for the event. 
Activity Dashboard
Alerts/Notifications
Attendance Management
Attendee Management
Attendee Tracking
Badge Management
Barcode/Ticket Scanning
Free start-up
No fees for free events

Professional Plan includes
3.7% + $1.79 Service Fee
2.9% Payment Processing Fee
The Premium Plan includes customized pricing offers
Advanced features to create ingenious and smart forms. 
Removes the botheration and hassle of admin. 
At times there is a site outage which bothers people.
7. Everest Forms
- The Best Job Application Form Plugin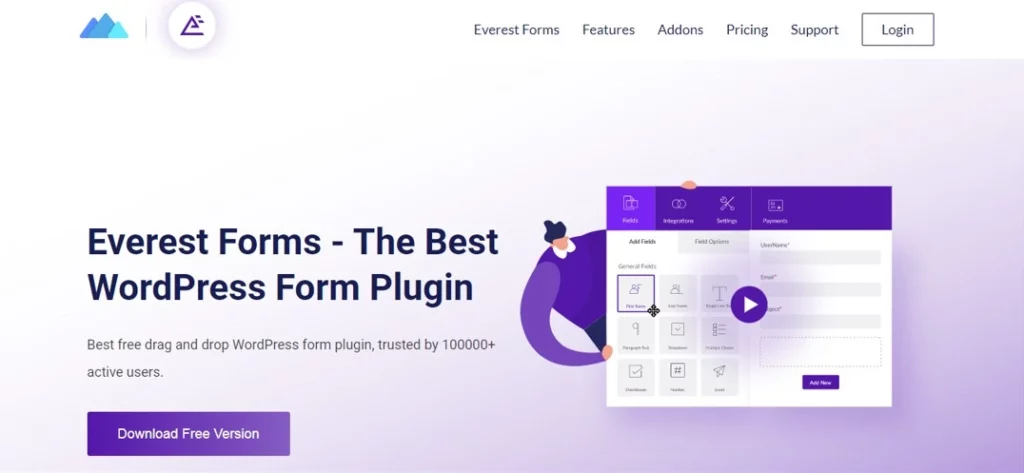 A job application form is a helpful recruitment tool that helps an employer collect important information from its prospective employees. Everest Forms is a great plugin that allows you to create a great form in minutes. 
The drag-and-drop interface of the plugin enables you to create a form from scratch. You can also choose to edit a form from the library of templates. There are multiple form fields available which help in building a completely customized job application form for your site in no time. It also allows the users to upload files to a cloud storage system. 
It has a library of pre-built form templates.  
Uploaded files can always be saved to cloud storage like Google Drive and Dropbox.
You can instantly review the look of your form. 
You can show/hide the form fields with conditional logic
For capturing leads, you can redirect the submitted forms to your website
 MailChimp, Stripe, PayPal Standard, and Zapier integrations are available in premium versions. 
Personal Plan
$49 per year
$199 for lifetime access
Plus Plan
$99 per year
$399 for lifetime access
Professional Plan
$129 per year
$499 for lifetime access
Agency Plan
$199 per year
$699 for lifetime access
The plugin prevents spam by Google Recaptcha
PDF form submission.
Shortcode support.
Responsive templates.
The free version lacks some advanced features. 
8. Fluent Forms
- The Best Subscriber Growth Forms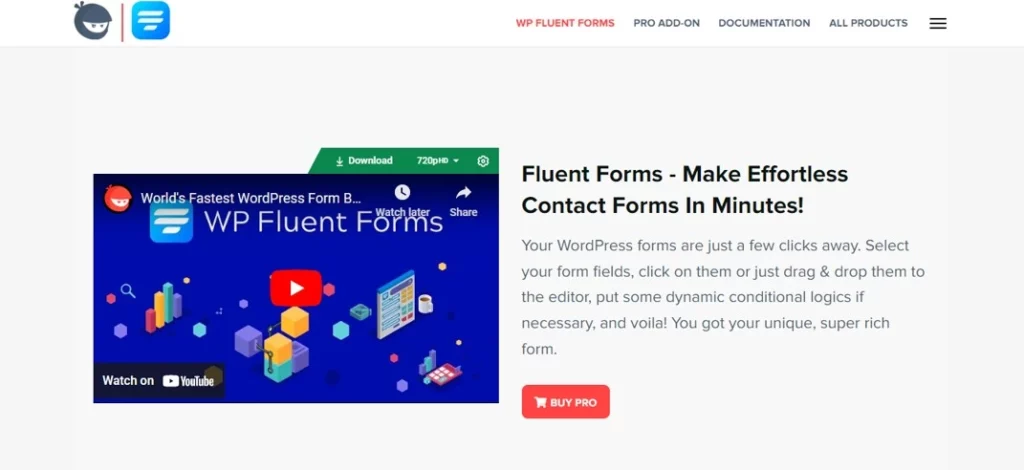 A subscription form allows users to fill in the fields with their data to receive emails. The purpose of the subscription form is to opt-in subscribers to your mailing list. One of the best subscriber growth forms that we have tested is Fluent Forms.  
It allows you to create a great subscription form in minutes. You just need to choose a form from the library of 70+ pre-built forms and customize it according to your requirements. 
It has a library of pre-built form templates.  
Uploaded files can always be saved to cloud storage like Google Drive and Dropbox.
You can instantly review the look of your form. 
You can show/hide the form fields with conditional logic
For capturing leads, you can redirect the submitted forms to your website
 MailChimp, Stripe, PayPal Standard, and Zapier integrations are available in premium versions. 
Single Site License 
$59 per year 
$199 for lifetime access
5 Site License 
$99 per year 
$299 for lifetime access 
Unlimited Site License
$199 per year
$599 for lifetime access 
A highly dedicated support team is
Very convenient to build a form using this plugin
User-friendly interface. 
Lacks features and customization options
9. Ninja Forms
- The Best User Interface Plugin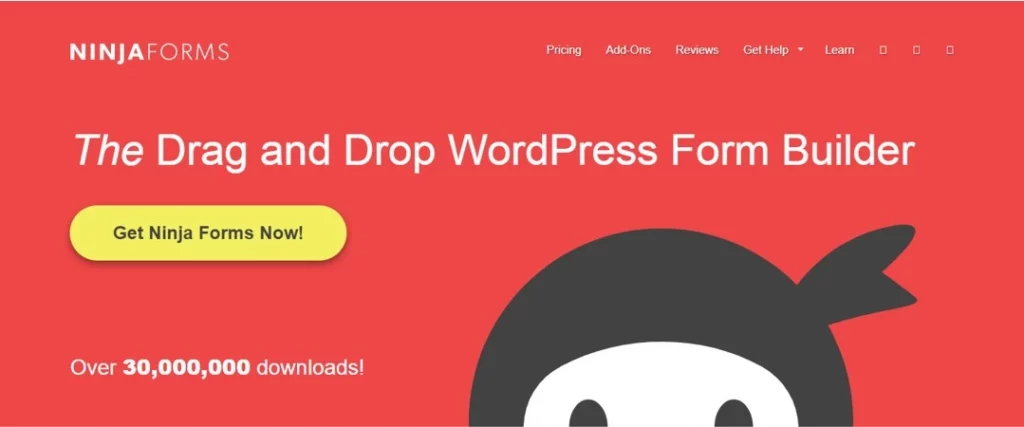 Creating a WordPress Form should not be a stressful experience. A user-friendly interface allows users to conveniently complete tasks without needing support. It saves their time and energy. This means that even non-techie business owners can easily create a form or edit a form for their website. 
We tested several plugins and found out that Ninja Forms has the smartest and most beginner-friendly user interface. You can easily locate all the settings and build a form of your choice in minutes. 
Drag-and-drop feature 
You can quickly import and export the forms and fields.
Formatting and data correction can be done with custom input masks.
Ninja Forms ensure submission confirmation messages and redirect users to a page. These entries can also be edited and exported.
Integration with payment gateways like PayPal, Stripe, Elavon
Personal Plan – $49.50 per year
Professional Plan – $99.50 per year
Agency Plan – $249.50 per year
A La Carte Plan – $29 – $129 per year
Drag and drop feature 
Easy layout
Conditional forms 
File upload 
You need to buy add-ons to utilize various features of this plugin. This makes it quite expensive. 
10. Gravity Forms
- The Best For Polls Forms Builder Plugin

The gravity forms poll add-on is an amazing feature that allows you to get feedback from website visitors. You can add a poll to any WordPress page, post or widget with this poll add-on. Other than being the poll form builder plugin, gravity forms allow you to design a variety of online forms.  
You can easily add a poll to your website, get responses, and display the results of the poll after a form is submitted.
This plugin has a feature where you can ask yes/ no questions.
 The multiple fields in your form encourage the website visitors to select from a list of choices or select multiple options. 
Gravity forms have the option of directly viewing the results with just a few simple clicks.
This plugin has a feature for the private display of your poll results. The public display option publishes the poll results on your WordPress site.
A variety of online forms can be created with this plugin, such as contact forms, quizzes, and surveys. 
No technical knowledge or coding is required to build this form.  
You can style forms in the editor with this user-friendly plugin.
Smart conditional logic helps in creating compact forms.
This plugin even allows routing entries to specific email addresses. The invisible honeypot protects forms against spam. 
Basic license $59
Elite License $259
Pro license $159
No technical knowledge and coding is required for form building
There is no free version of the plugin. It is an expensive choice
This plugin does not provide 24/7 support.
Witness the Power of Stylish Cost Calculator Live!
All the plugins mentioned above are efficient and effective WordPress form builder plugins. However, their services slightly differ from one another. You can create both simple and complex forms. Depending on your unique situation, choose the best WordPress form builder plugin for your website.