9 Reasons Why Stylish Cost Calculator Is The Best Interactive Calculator Plugin
Do you know that 66% of marketers believe that interactive content can lead to improved customer engagement, more conversions and faster sales?
 They also bring more visitors to your website and encourage them to stay longer. But what is an interactive calculator, and how can you create one for your website?


 This article will discuss the features and benefits of an interactive calculator. We will also discuss why Stylish Cost Calculator is the best interactive calculator plugin. 
What Are Interactive Calculators?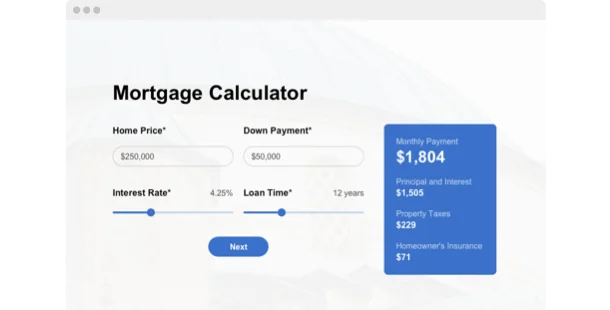 Interactive calculators are tools that take input from your website visitors and make calculations according to the numerical formulas to provide a solution respondents are looking for. 


An example of this could be a T-Shirt printing calculator. Suppose a potential customer wants to order T-Shirts in bulk to avail of a discount. The seller offers a discount of 10% on the order of 20 T-Shirts and a 15% discount on the order of 40 T-Shirts. There are shipping costs and taxes also that add to the total cost.


In the absence of an interactive calculator, the potential buyer would write an email and request a quote. On the contrary, if an interactive calculator is installed on the website, the buyer would get a quote instantly.


All he has to do is to fill in the details of his required products in the online calculator to download the quote. 


This results in a more customized and user-friendly experience. 
There are numerous other benefits of an interactive calculator, such as:
Nurturing leads 
Boosting sales 
Improving user experience
Personalized marketing
What Are The Features Of An Interactive Calculator Plugin?
An interactive calculator should be very convenient to use. Most business owners are non-technical people. They hope to find solutions that enable them to conveniently manage their website. A low-code interactive calculator can reduce the time and effort these business owners need to install them and learn to benefit from them.
These interactive calculators should come with drag-and-drop design features that allow the users to customize an existing template in a few clicks. 
2. Advanced Calculations and Mathematical Formula
An interactive calculator should allow you to use advanced mathematical calculations, conditional logic and formula to solve the challenges your potential customers are facing. 
Having a great library of designs is not enough. These designs should work on all the screens. This way, you could ensure that your calculator is visible through different channels and media. 
A good interactive calculator should come with a variety of customization options. A user should be able to change the fonts, colours, and styles to reflect their brand. 
5. Integrations and Embedding Options
A good interactive calculator should easily integrate with multiple platforms like content management systems, email newsletters, and landing pages.
Try the best leads generator WordPress plugin
Increase your sales leads with just one click by downloading our free version
Why Stylish Cost Calculator Is The Best Interactive Calculator Plugin?
1. Instant Price Quotation
It allows your customers to calculate the value of their products or services quickly. This instant quote calculation provides transparency and provides them with value. It is a perfect solution for businesses looking forward to streamlining their pricing, quoting and payment process for faster conversions.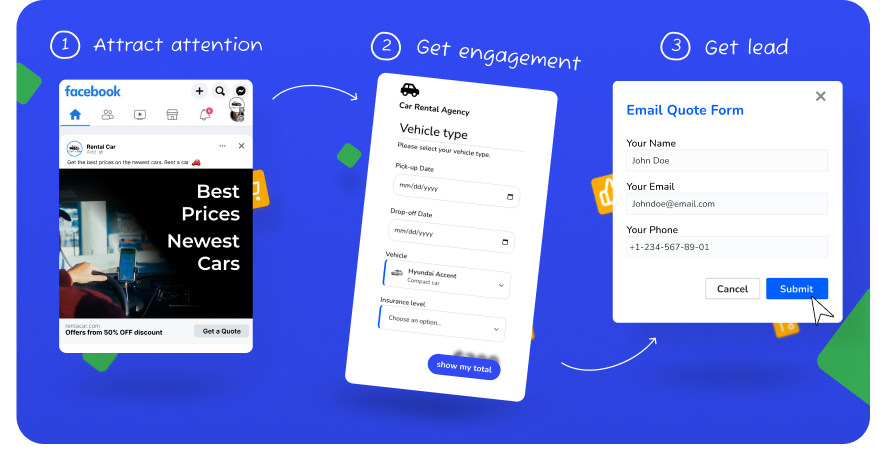 Stylish Cost Calculator can help in lead generation by letting your customers get their personalized estimates. You can hide the total cost from the display and prompt them to enter their email to receive the quote.  
3. Improved User Experience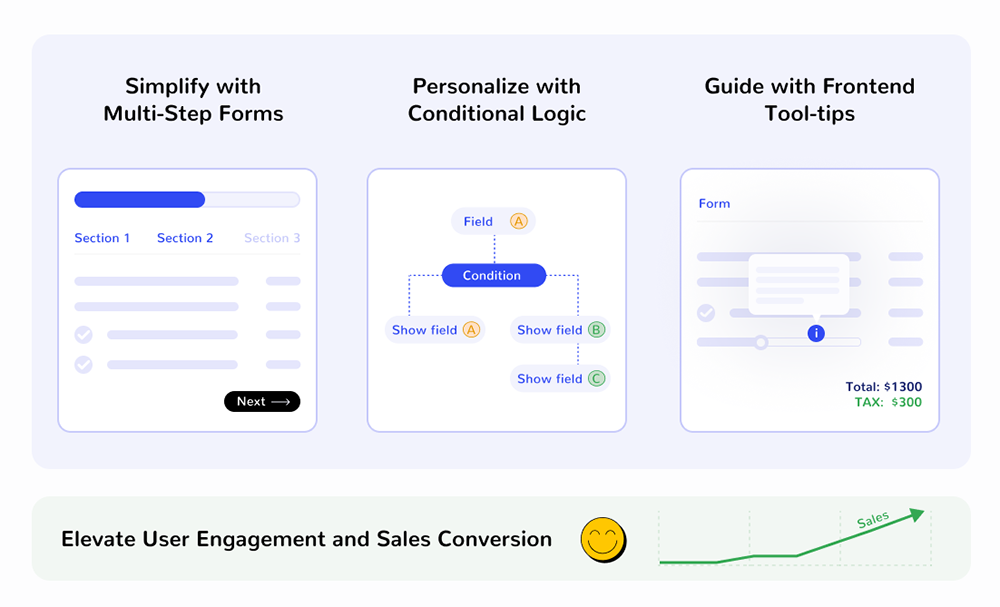 Stylish Cost Calculator improves user experience with the help of a very ingenious interface. The users only have to enter their favourite products, and the calculator will show them precise values. This will save them much time as they don't have to scroll through the site to find answers or contact customer support. 
4. Grow Your Business Subscribers List
Your users can subscribe to receive their estimated quote. This way, your subscriber list will increase. More people will receive your newsletter, which leads to improved conversions. 
5. Personalized Experience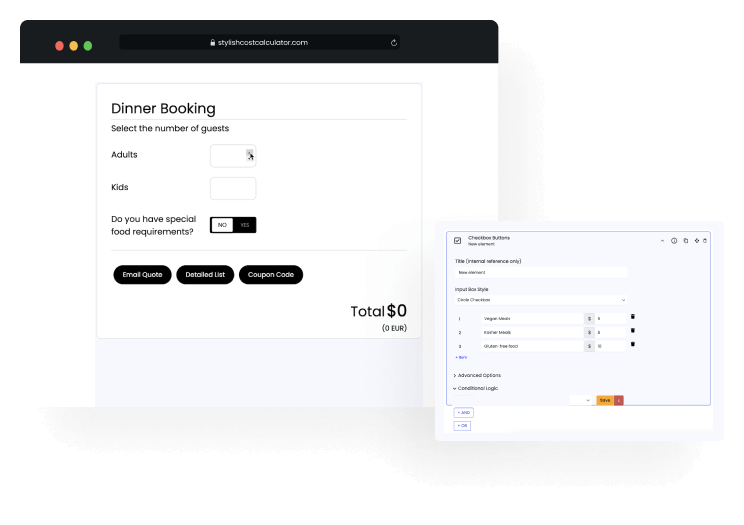 Stylish Cost Calculator uses a feature called Conditional Logic. It allows you to create a dynamic calculator that changes according to your users' responses. For example, while designing a T-Shirt printing calculator, you can allow options to hide behind the first option. When a user agrees to buy a cotton tee, only then he sees the other options like the colour or the place of the logo on the shirt.   
6. Collects Responses From the Customers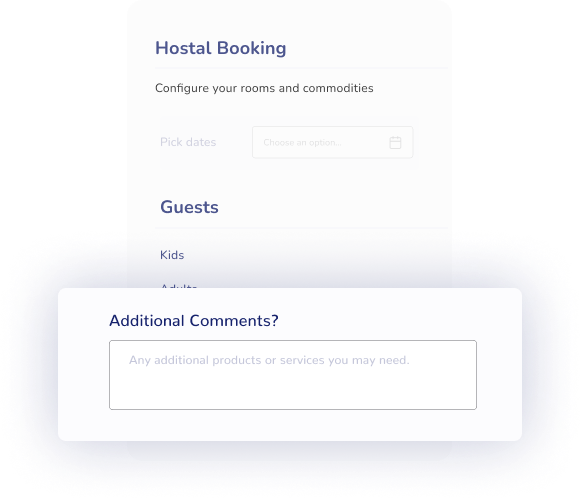 The chat box feature allows you to collect responses from customers. On the basis of the response of the customers, you can share the feedback or answer the queries of your potential customers. 
7. Multiple Payment Gateways
Stylish Cost Calculator allows you to receive payment through multiple payment gateways like PayPal and Stripe. This way, you can turn your calculator into a payment form quite conveniently.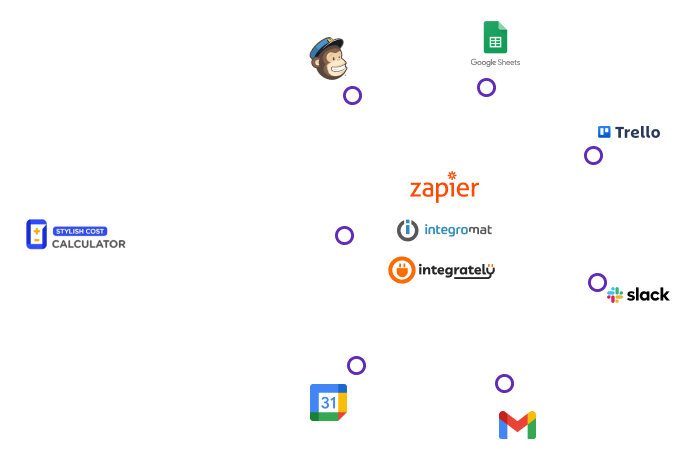 Stylish Cost Calculator offers seamless integrations with more than 1000 apps. Some of the most common integrations are: 
Google Sheets
MailChimp
CRM
Slack
Stylish Cost Calculator allows you to set one of the three powerful conditional logics: 
If the total price is X
If X product is selected
If the Date Is After/Before
This allows you to create a smart form that shows relevant fields according to the responses of each customer. 
How To Create An Interactive Calculator With The Help Of Stylish Cost Calculator?
Step 1- Define The Purpose Of Your Calculator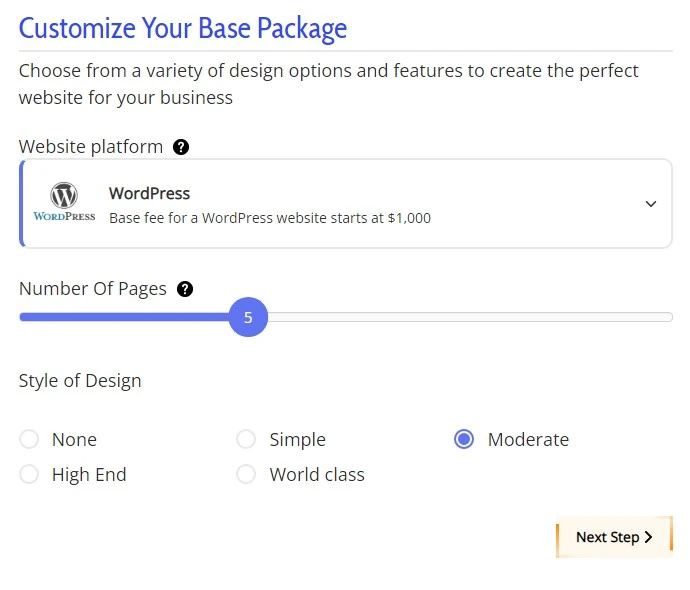 Before you begin to design a calculator, you need to decide the purpose of that calculator. You need to understand the pain points of your potential clients.

You need to be clear about what convinces a visitor to buy on your website. 
For example, if you were selling web development services, a pain point for online visitors could be that they don't know which services they need, how long it would take to create a website, and what the final price would be. 
So, with an interactive calculator, you could help them resolve that problem. In your interactive calculator, your potential customers would insert the end products they are interested in (logo design, website design, content management system etc.) Accordingly, they would find out how long it would take to create a website and how much would be the total cost.  
Step 2 - Create A Formula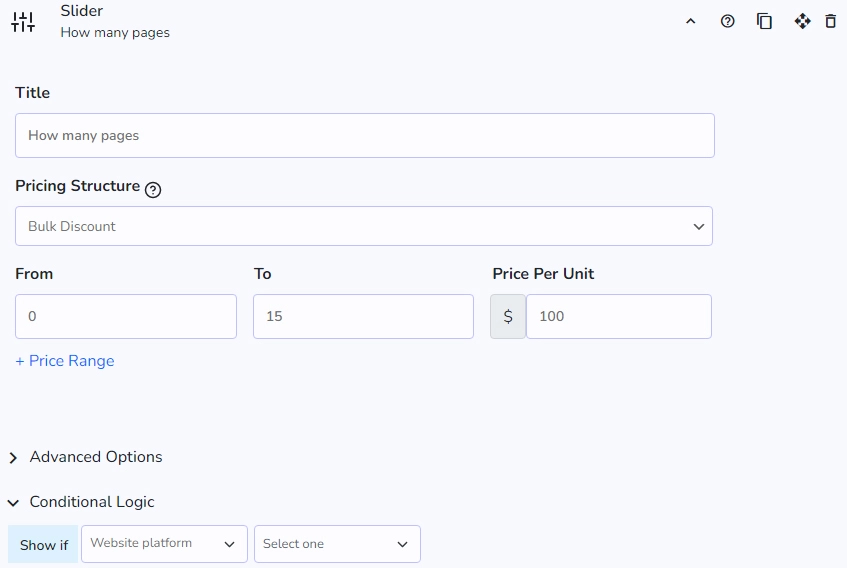 Once you know the purpose of your interactive calculator, you should think about the mathematical formula behind the Interactive Experience. You can also choose a formula from one of the templates in the library, or you can create a complex and personalized formula.  
Step 3 - Choose A Template From The Library Of Templates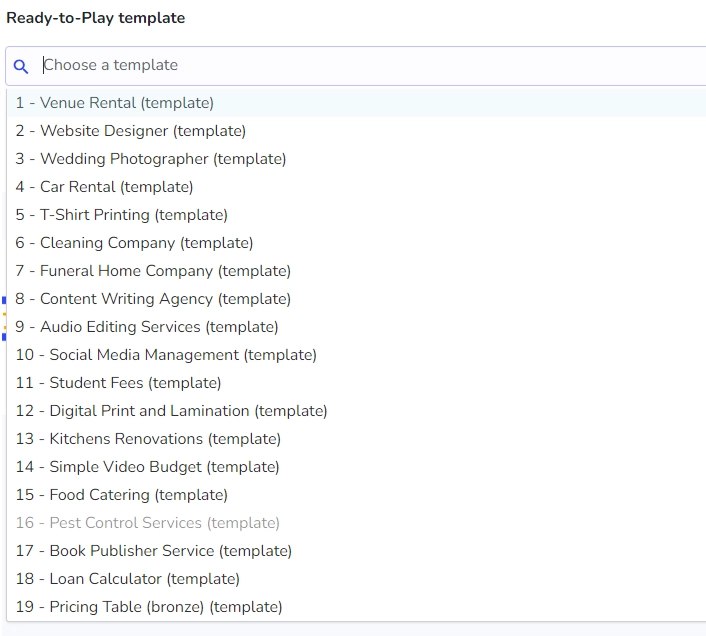 Once you know the purpose and mathematical formula for your calculator, choose a calculator from the library of templates. There are several templates in the library of Stylish Cost Calculator that can be easily customized for your needs. 
Let's continue with our example again. We can find a template called "Web Developer." 
Click here to check this out. 
Step 4 - Design the Calculator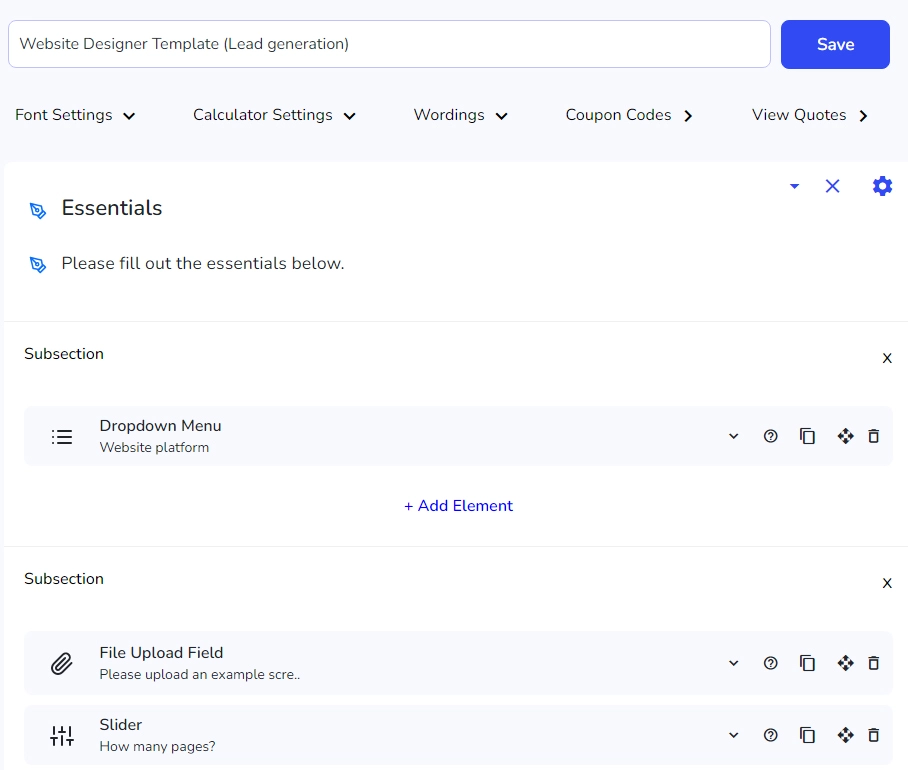 Now it is time to edit the chosen template. Click "Create Calculator" to modify any template into your personalized calculator.
 Change the icons, background images, fonts, colours and titles. Update your offering, and apply mathematical formulas and conditional logic. 
Step 5 - Paste The Short Code on Your Website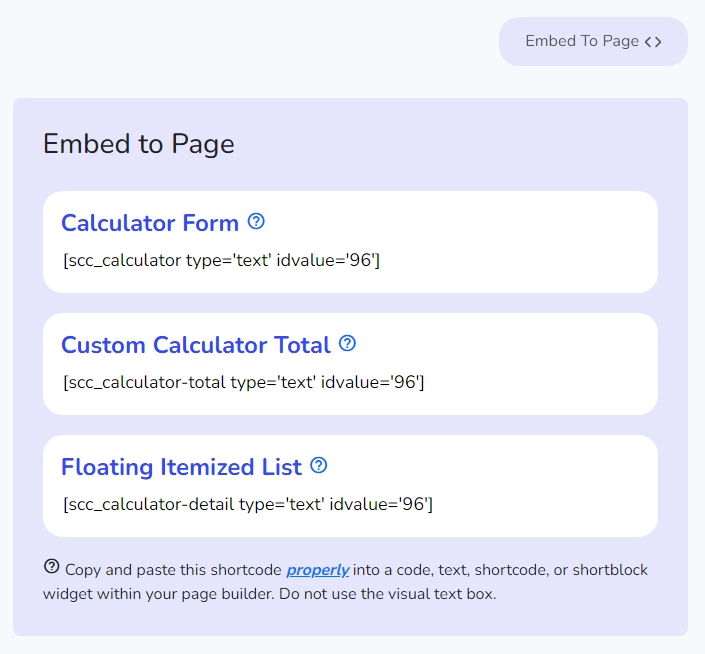 Once your Interactive Calculator is up and running, grab the short code and paste it on your web page. You can also promote that web page through social media accounts.  
Try the best leads generator WordPress plugin
Increase your sales leads with just one click by downloading our free version
Tips For Creating an Effective Interactive Calculator With Stylish Cost Calculator
Focus on the pain point of your users. An irrelevant calculator will not generate any response. 
Create a landing page where you integrate the calculator. The copy, style, images and Call to Action on the landing page will prompt the users to use the calculator.
You should keep the form short and simple. Avoid long and boring forms that increase the abandonment rate. Instead, ask for the essential information to make it easy for the users to fill it in.
No matter which type of calculator you choose, interactive calculators can help in engaging your users and create a great experience with your brand. They can also increase your conversion rate. Unlike many other examples of passive content, an interactive calculator can boost engagement and establish your brand as a thought leader.