Here are 😲8 new business-enhancing features for your cost calculator
Minimum & Maximum Values for the Number Input Box
Add a minimum or maximum value for your Number Input Box
>Add a date picker to your calculator form. Previously, it was only available on the Email Quote form.
The Slider Has Been Rebuilt
We re-coded the slider from the ground up. The new slider will replace the existing one, and there will be no visual difference. However, it's not faster, smoother, lighter and more compatible. 
Combine Line-Items for Woocommerce, Stripe & PayPal
Previously, your cost calculator form couldn't be integrated with Stripe, PayPal, or WooCommerce if it had the Custom Math or Variable Math elements. We designed a feature called "Combine Line-Items" that makes this possible.
Redesigned Backend Calculator Builder
We redesigned and rebuilt the backend for creating and editing your cost calculator forms. It's mobile-friendly and slimmer, giving you more space to see (on smaller screens).
Add A Number Box Beside Your Slider
Put a Number Input Box next to your Slider to make things easier for your users.  This is also useful if you want the multiplier functionality of the Slider but prefer a Number Input Box instead.
Image Buttons with Quantity Selector
We've combined the Image Buttons with the Number Input box to create a new feature that is great for clothing stores, grocery stores and more.

Activate Setting
Toggle Columns On PDF/Detailed List
Have better control on which coloumns show up on your PDF quotes.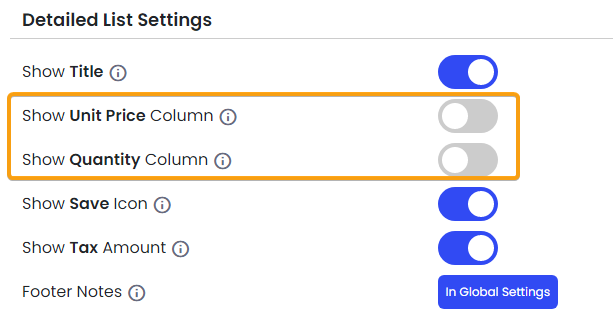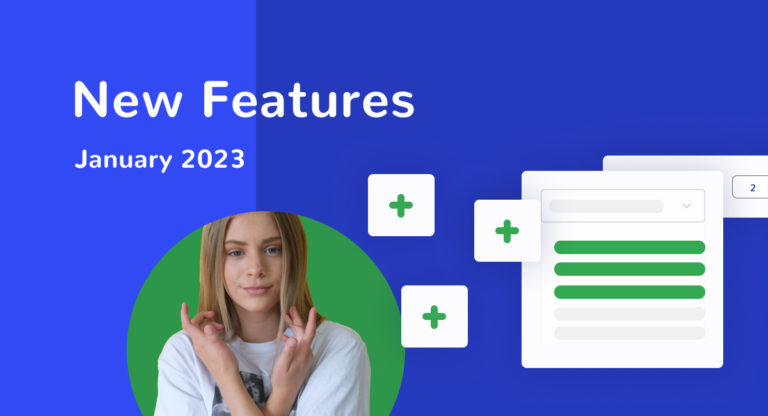 We are excited to announce the release of the latest version of Stylish Cost Calculator, the premium WordPress plugin that allows users to easily create and display cost calculators on their website. This new version comes packed with a host of new features that will take your website's functionality to the next level.
Read More »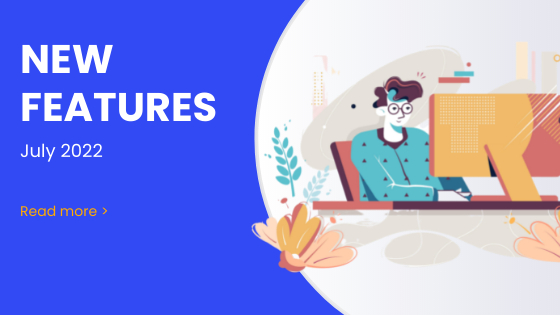 July 2022 New Features Here are 😲8 new business-enhancing features for your cost calculator 1. Floating Detailed List Add a detailed itemized list by placing
Read More »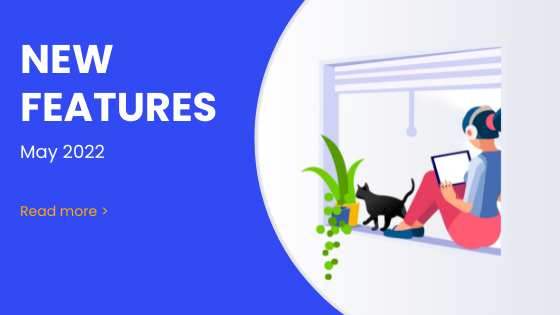 May 2022 New Features Here are 😲8 new business-enhancing features for your cost calculator 1. Minimum & Maximum Values for the Number Input Box Add
Read More »