Interactive Product & Service Quiz Template," ingeniously crafted for businesses aiming to simplify their client discovery process.
This template provides an engaging, interactive experience, enabling potential customers to easily identify suitable products or services based on their unique needs.
Finding the Perfect Fit for your Web Brand
Discover Your Ideal Web & Brand Design Style
Are you looking to enhance your business by refining its brand identity? Take our quick 2-minute quiz and discover the perfect design style that complements your brand perfertly.
Your business is primarily...
Describe your brand
Which 3 words BEST describe your brand?
What type of design do you think best reflects your business?
What kind of imagery or graphics do you want to use in your branding?
What kind of typography do you want to use in your branding?
Which social media platform do you think best fits your brand?
Based on your answers, here's what kind of branding fits your brand:
Minimalist
Your brand fits best with a professional and minimalist branding style, with clean and simple designs that convey quality and reliability.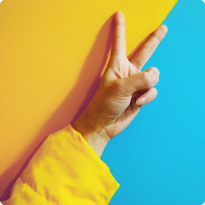 Innovative
Your brand fits best with an innovative and creative branding style, with bold and attention-grabbing designs that push boundaries and showcase your brand's unique perspective.
Luxury
Your brand fits best with a luxury and sophisticated branding style, with classic and timeless designs that convey exclusivity and high-end products or services.
Playful
Your brand fits best with a playful and approachable branding style, with quirky and unique designs that connect with your target audience and convey a sense of fun and authenticity.
Please interact with any of the choices availabe above
Below is a list of features activated with this template by default.
When you buy the premium plugin, you can turn these settings on or off to suit your businesses' needs.
Test drive this template and play with this template live with our Playground